Contact Us
Alexandria Head Office
Tel. / Fax:
+2-03-4830083
+2-03-4830084
+2-03-4830073
Address:
Navigator Egypt for Logistics & Marine Services (the new branch)
7 Dr. Husein Hassab Street (Sherekat Masr Street) from Sultan Hussein, El Azarita
Alexandria
Postal Code 21517
Egypt
Navigator Egypt General Mail
Chief Executive Officer
Mobile Number:
+2-01000085282 (WhatsApp)
+2-01206109091
Country General Features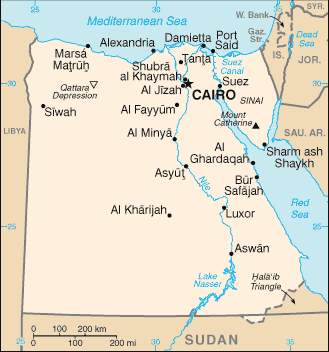 Country name:
Arab Republic of Egypt (ARE), Egypt
Local Short Form: Misr
Location:
Northern Africa, bordering the Mediterranean Sea, between Libya and the Gaza Strip, and the Red Sea north of Sudan, and includes the Asian Sinai Peninsula.
Languages:
Arabic (official), English and French widely understood by educated classes.
Egyptian Natural Resources:
petroleum, natural gas, iron ore, phosphates, manganese, limestone, gypsum, talc, asbestos, lead, zinc.
Agricultural Products:
cotton, rice, corn, wheat, beans, fruits, vegetables; cattle, water buffalo, sheep, goats.
Industries:
textiles, food processing, tourism, chemicals, hydrocarbons, construction, cement, metals.
Population:
84,550,000 (2013 est.)
National Currency:
Egyptian Pound (EGP)
Main Seaports:
Mediterranean Sea Major Ports (Name/Code): Alexandria (EGALY), Dekheilla (EGEDK), Damietta (EGDAM)& Port Said (EGPSD)
Red-Sea Major Ports (Name/Code): Suez (EGSUZ), Adabiya (EGADA) Sokhna (EGAIS)
Main Airports:
Cairo Airport (Cairo International Airport - Code EG-CAI) & Alexandria Airport (El Nozha Airport - Code EG-ALY)