Services
Logistics Solutions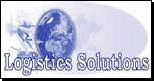 Accurate "Just In Time" Logistics services from/to the worldwide destinations, planning, handling and mastering the shipment
Inter-modal connections
Inventory management and fulfillment
Cost-avoidance and cost-reduction techniques
Assembly and testing
Stock rotation
Purchase order and parts tracking
Comprehensive approach for Monitoring & Reporting
Customized reporting for your different departments
Information Management System & Logistics
Freight Forwarding (Air, Sea & Land)
Navigator Egypt is one of the world's leading providers of global multi-modal forwarding services.
Navigator Egypt provides its clients with a complete range of logistics services: Air, Ocean & Land : FCL/LCL/Break-bulk, Truck, and Rail. Our team members are trained in handling freight of all types and commodities.
With our network of carriers we can arrange to pick up or deliver of your freight anywhere in Egypt and export/import your product from/to the worldwide ocean or airport.
Air Freight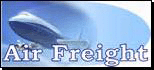 Utilizing the combined schedules of all Air Carriers we can handle your cargo from all points of the world and quickly forward on one of the daily scheduled flights.
Whatever your Kind of Cargo is:
Import / Export
Specializing in Hazardous chemicals.
Oversize and Overweight shipments.
Parts and Sample shipments.
On-site representation at most events & Return shipping from show site.
Consolidation.
Hanging Garment Containers.
Navigator Egypt provides the following:
Next Flight Out for your shipment and deliver to your customer ASAP for time sensitive shipments.
Next Day Air deliveries at the most cost effective means possible.
Accurate shipping deadlines.
Low negotiated rates.
Cargo Management Documentation, Reservations.
Locally managed space allocation, Supervised cargo handling.
Door-to-door.
Aircraft charters.
Ocean Freight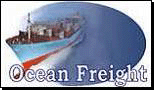 Whatever your Kind of Cargo is:
Whether your shipping less than container load or a full container Navigator Egypt can ship your sensitive event cargo to any location worldwide.
NVOCC services, Import / Export
Full container load (FCL) and less than container load (LCL) capabilities & Refrigerated Cargo.
Ro/Ro cargoes such as cars or mafi's.
Break Bulk.
Hazardous Chemicals.
Special Cargo (Overweight / Over-dimensioned) Upper and Lower Deck.
General Cargo.
Navigator Egypt provides the following:
Accurate shipping deadlines.
Track & trace your sea freight shipments.
Set-up & dismantling information.
Low negotiated rates.
Cargo Management Documentation, Reservations.
Locally managed space allocation, Supervised cargo handling.
Door-to-door.
Vessel charters.
Wide range of shipping schedules and transit times.
Truck Freight
Whatever your Kind of Cargo is:
Full truckload (FTL) and less than truckload (LTL) capacity worldwide.
Specialized vehicles: Refrigerated Break Bulk, Hazardous Chemicals & General Cargo.
Special Cargo (Overweight / Over-dimensioned).
Exclusive Use of Vehicle For those shipments that are time sensitive or fragile.
Trade Show Services.
Navigator Egypt provides the following:
Direct & without any stops.
Local Deliveries.
Middle-East Deliveries : Between Egypt and all Arab countries including Libya, Jordan, Saudi Arabia, United Arab Emirates, Kuwait, Lebanon and Syria.
Global satellite positioning (GSP) equipped.
Low negotiated rates.
Cargo Management Documentation, Reservations.
Locally managed space allocation, supervised cargo handling.
Door-to-door.
Full range of vehicles from vans to tractor-trailers.
Outside normal business hours, Weekend and holiday service, Remote areas service.
Customs Clearance Services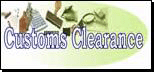 Navigator Egypt helps you overcome the complexities that are often associated with Customs and their procedures (paperwork or handling). We can assist you with the basic formalities through to the most advanced regimes, helping you to assess your situation and take advantage of the most suitable scheme both here in Egypt and abroad.
Navigator Egypt Customs Clearance Services include:
Ensure Export and Import reporting compliance.
Duty Management: Helping with the application and management of Customs schemes that will ensure correct payment of, and where applicable relief from Customs duty.
Customs Warehousing: Applications for and management of Customs Bonded Warehouses.
Tariff Classification: Working with Customs to ensure correct classification of your product.
Line item review, commodity analysis and classification are conducted then submitted according to Customs regulations.
Customs consulting.
Tariff and commodity interpretation.
Preparation of local documents.
Pre-clearance approvals.
Free zone and transit clearance.
Draw back and temporary import clearance.
Worldwide Door-to-door Deliveries and Supply Chain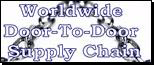 We are fully aware that the success of most of our customers depends on time-definite door-to door or shelf-to shelf deliveries and on our ability to cope with the ever-increasing speed of information transfer and exchange.
To enable you to offer your customers a total service, Navigator Egypt can make all the arrangements to move your goods from your warehouse right through to your customer's warehouse.
Warehousing and Distribution Services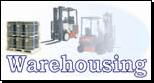 Pick-n-Pack Services.
Receiving and Shipping Services.
Accurate fulfillment of customer orders.
Inspection services.
Groupage and Logistics.
Dedicated and trained warehouse personnel.
Loading/Unloading stations for containers.
Coded and classified merchandise.
Palletizing, Assembling, Re-packing and shrink-wrapping.
Packing & Crating Services
Appropriate packing for maximum protection of goods.
Our on-site packaging capabilities reduce costs and shorten cycle times.
Custom pallets.
Inserts and coupons.
Labeling/printing.
Repackaging/conversion.
Samples.
Temperature Controlled Packaging.
Wrapping/bundling.
Industry Solutions & Project Cargo Handling Services

Collaborative methods to reduce fixed costs and inventory.
Rate negotiations for both liner and charter.
Shorten both vendor response times and time to market.
Project feasibility studies.
Time critical shipments.
Overweight & Oversize Shipments
Special routings.
Special trucks and trailers.
Special permits issued by the various governmental agencies.
Special attention, 4 Way Logistics' experienced team.
Personal Belongings Household Moving Services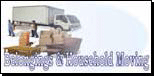 Save Money & Time.
On-time Pick-up and Delivery Available.
No additional hourly, mileage, or fuel charges - ever.
Planning Guidance.
Caring and Attentive Drivers, Packers and Movers.
Employee Quality and Performance Incentives.
Moving Kits, aids, checklists, inventory instructions.
Guaranteed pick-up and delivery.
Replacement Value Protection.
Complete documentation.
Hazardous Cargo
Explosives, Chemicals, Radioactive materials, Vehicles, Engines, etc...
Arranging packaging of goods to the required International standard.
Knowledge and awareness of routing restrictions.
Helping you complete the necessary Dangerous Goods paperwork & Documentation correctly, therefore avoiding delays.
Total compliance with the latest regulations. The principles of precision planning and maximum security.
Trade Shows & Exhibition Cargo Services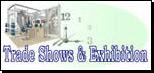 International and Domestic Trade Shows & Exhibitions.
Door-to-Door service & Delivery to Show location.
Total logistical support for trade fair organizers and exhibitors.
Exhibits are on the stand on time and in perfect condition.
Re-Import / Re-Export Customs clearance, government permits for special cargoes, customs guarantees, etc...
Worldwide network of partners specializing in exhibition freight forwarding.
Cargo Insurance Coverage Service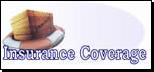 Full Cargo Coverage, "Warehouse to Warehouse" including Air, Marine and Land transportation, for each shipment under our control is available.
Customers financial protection against all risks of physical loss or damage from any external cause.
Broker for major insurance companies in Egypt & Worldwide.
Complete line of insurance for all products
Insurance agent for extra-coverage during regular shipments and special Projects.
Insurance while at the exhibition site is usually furnished by the event organizer, however, we can provide on-site insurance.
Export & Import Services
Air & Truck/Air and Ocean Import & Export.
FCL (Full Container Load) / LCL (Less Container Load) Services.
Customs Brokerage.
Warehousing.
Contract Based Exclusive Rates.
Road Transportation.
Door to Door Service.
Immediate and Accurate Rate Quotations.
Customs brokerage and import clearance.
Import & Export documentation and compliance.
Duty and tax classification expertise.
Insurance consulting.
Aircraft & Vessels Charter Services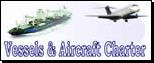 Exclusive use, or partial use, Ocean Vessel and Aircraft Trip Charters (As Brokers Only ).
Port Stevedoring and Airport Handling services (As Brokers Only ).
Experience in matching cargo needs and commodities to be accommodated by different size ships whether bulk, general cargo, project cargo, etc...
Experience of chartering all kinds of aircraft to meet a wide range of needs.
Marine & Cargo Survey & Inspection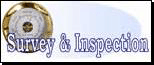 Container Inspection, Cleaning & Repairing.
Inspection Report, Analysis Report, Samples Report, Summary of Outturn/Loading, Shore Tank Quantity Report.
On / Off Hire Container, holds/hatches condition and bunker survey.
Container Monitoring & Tracing.
CSC Test & Certificates.
Cargo Survey, Draught survey, Holds inspection, Radioactivity tests, Ships Hull Survey.
Vessel Experience Factor.
Relevant associated ship and shore documentation.
Protest/Notice of Apparent Preloading, during loading survey.
Determination of quantity and quality of agriculture's and liquid cargoes (in tankers & rail-tank-cars).
Full attendance during loading/discharging operations.
Worldwide Representation
Worldwide Agents Network.
Over 120 representatives located in most major international port cities.
Global alliance of independent transportation industry leaders.
Comprised of approximately 75 companies offering services in over 150 air and ocean gateways worldwide.